Reviews
Readers' Reviews
This is a great club friday and saturday nights. They have the best music. I see people there I have'nt seen for years. A great club for all ages, great spot for meeting new people and enjoying drinks.
Andrea, Auckland
Readers' Reviews
This bar is definitely for the young at heart. Still fun and energetic atmosphere.
Brigetta, Auckland
Dance floors are packed & always a good crowd of hard going party people. The odd few people sitting at the back watching the whole night, but other than that, I have to say one of my fave clubs in Aucks! Great music & the bouncers are pretty friendly. I definitely recommend Waterfront!
Saraya, New Zealand
Venue Photos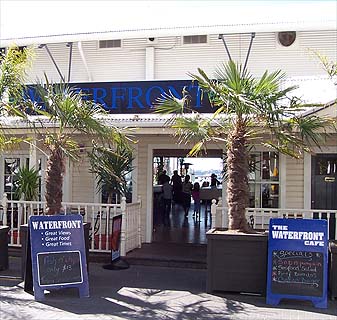 Waterfront Cafe / Link to this page: https://www.partystar.co.nz/venue/21439/